Yamaha
Met meer dan 125 jaar ervaring met het vervaardigen van de beste muziekinstrumenten ter wereld, weet Yamaha wel het een en ander over het maken van uitstekend klinkende producten van hoge kwaliteit.
De professionele audiosystemen zetten de zelfde traditie van muzikaliteit, kwaliteit bouwen en betrouwbaarheid voort en zorgen er tegelijkertijd voor dat ze de eigenschappen en functionaliteit bieden die geluidsprofessionals van nu vereisen.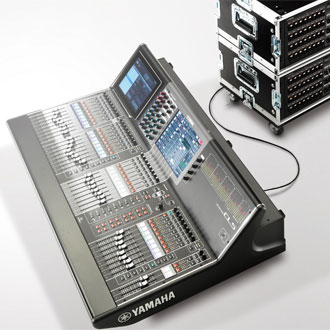 The pursuit of perfection is ongoing and will probably never end, but along the way Yamaha has introduced a number of innovations that have become industry standards offering performance and familiarity that discerning users continue to demand. By definition, "standards" are best kept as they are. With evolutionary refinements, of course.
Yamaha CL series digital mixing consoles represent a new level of refinement. They offer an evolved experience in accessible mixing, plus sonic purity with sound shaping capabilities that will give the most imaginative engineer unprecedented creative freedom. The CL series embodies the leading standards in live sound in their most advanced, most expressive form.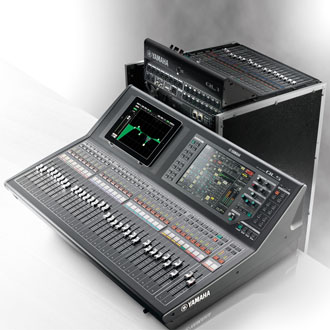 The acclaimed CL series raised live digital mixing console performance to an unprecedented level of refinement with evolved sound quality, operability, and functionality, while maintaining the traditional values that have made Yamaha digital mixers industry standards. Core features and performance inherited directly from the CL series, including natural sound supported by sonically superb internal processing capabilities, operation that easily adapts to the demands of just about any working environment, and built-in Dante networking that facilitates flexible system configuration, have now been condensed and concentrated into the compact QL series digital mixing consoles. QL series consoles offer all-in-one mixing, processing, and routing capability for small to medium scale live sound, corporate speech events, installations, and much more.