Crest Audio
Crest Audio is al sinds de jaren 70 een referentie in geluidsversterking en mengpanelen. Het Amerikaanse merk produceert audiomateriaal voor live-events, maar ook voor commerciële doeleinden en netwerken. Meer punch geven aan geluid is de doelstelling van hun volledige gamma.
Voor meer info, neem vrijblijvend contact op via info@acmaudiosolutions.be, onze website of telefonisch op 0487/59.63.57.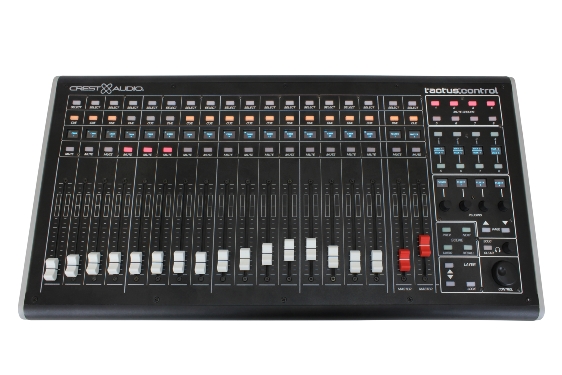 Built in partnership with Waves®, the Tactus Digital Mixing System puts high quality audio, custom configuration and class leading features at the operator's fingertips. Built on the combination of the Waves eMotion™ LV1 mixer, SoundGrid® server technology and Crest Audio Tactus IO interfaces, the Tactus Digital Mixing System represents the next evolution in digital consoles- without the physical limitations of a console.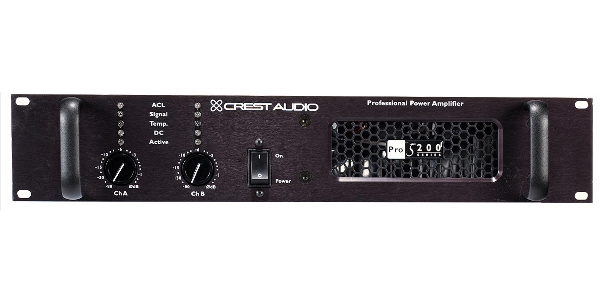 The Pro 200 Series professional power amplifiers offer Crest's renowned sonic integrity while providing exceptionally high power ratings (6500 W bridged on the Pro 9200) in a compact, lightweight (under 25 lbs.) 2RU package.
The Pro 200 Series amps feature Automatic Clip Limiting (ACL) to protect connected drivers; IGM Impedance Sensing to accommodate varying impedance outputs; tunnel-cooled, high efficiency heat sinks and variable-speed DC fans to limit the operating temperature and extend amplifier life.