Apex
As a professional audio and AV equipment manufacturer, Apex aims to provide its worldwide users with innovative high quality products. Over the last twenty-five years, Apex has built a great reputation for combining excellent audio quality with ease of use in all its designs.
In 2015 the company entered the AV market with a revolutionary product: the Liviau Series.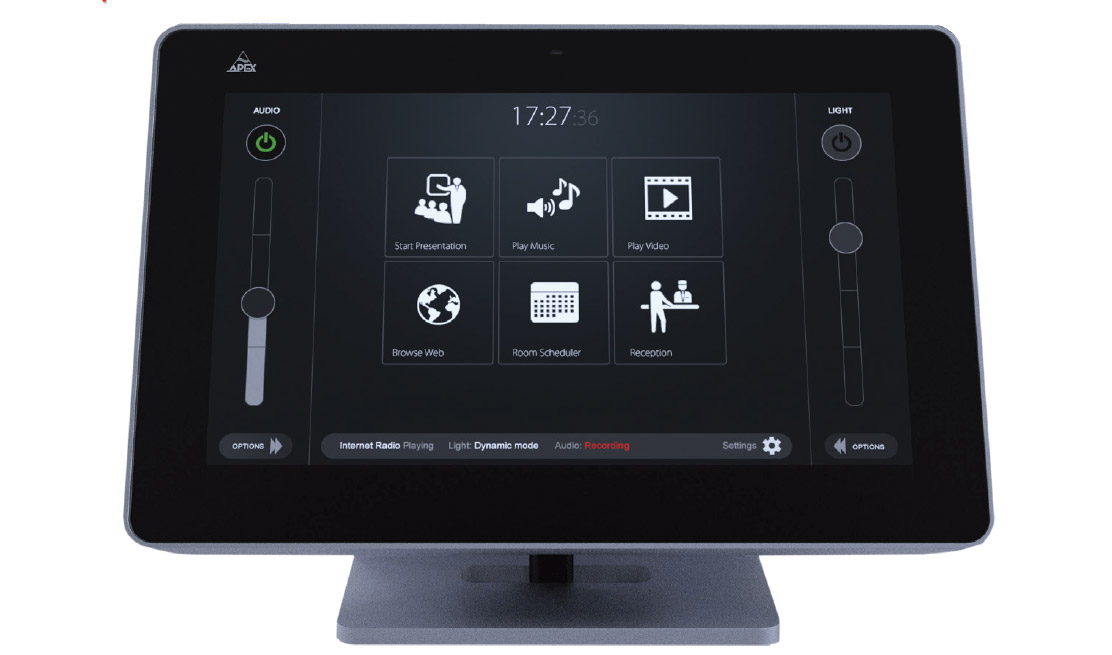 Apex Liviau offers an entirely new, ultra-simple way of controlling audio, video and lighting for presentations. In Liviau, they have managed to integrate all AV functions into a single, elegant unit, without the need for external equipment, thus reducing system complexity and cost dramatically. Apart from Liviau, you only need to add the display of your choice and some loudspeakers.
Apex extensive experience with audio DSP is a guarantee of superb sound quality.